Selena Gomez is a role model to millions of young people, but if you ask Selena who her role model is, she's not going to say herself. Her role model is none other than Malala Yousafzai.
The Malala Fund recently tweeted an awesome pic of Selena telling the world about her role model:
#IamMalala @SelenaGomez: I stand with Malala because there should be more young women like her. She is MY role model pic.twitter.com/KZGxqW3SIb

— Malala Fund (@MalalaFund) October 9, 2013
Shortly after Malala's assassination attempt last year, Selena turned her Twitter pic to one of Ms. Yousafzai and said, "Please honor Malala Yousafzai by spreading her message of children's right to an education."
Selena is an ambassador for UNICEF, which stands for the United Nations Children's Fund, and one of the things they concentrate on is making sure girls have access to education. She has traveled the globe with UNICEF and seen firsthand how girls are treated differently in different cultures and that they're often not treated as well as boys. So you can see why she would respect another young woman with the same goals for women's rights, especially one who almost lost her life for the cause.
You can support Malala by getting involved with her fund and checking out her new book. One easy way to show support is to follow Selena's lead by taking a picture of yourself supporting Malala and sharing it on Twitter. Just make sure you use the hashtag #IamMalala. Many of us take education for granted, but if we were in Malala's shoes, we might also be attacked just for wanting to learn how to read.
take action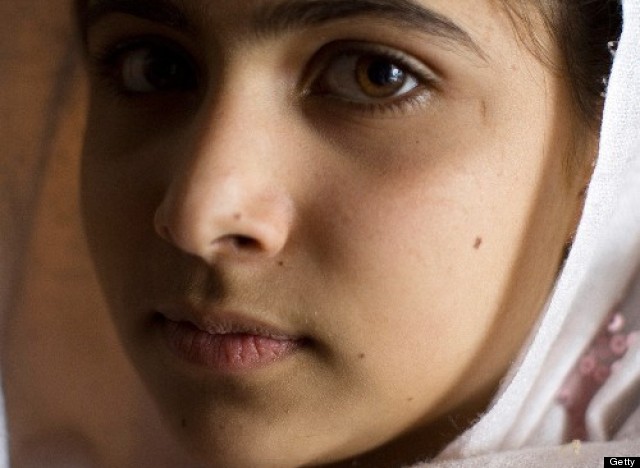 Donate
Donate to Malala's Fund!
take action
Tweet #IamMalala
Show your support by Tweeting #IamMalala.