You still wish it was summer, don't you? Yeah, we feel ya. We wish we'd been able to tour with the reggae/rock band Ballyhoo! this past summer, too. Not just for the style, but also for the environmental-friendliness!
Ballyhoo! had a major summer tour, and that meant spending a lot of time traveling. Traveling all over in a bus = lots of gas money. Traveling in a bus also = a big carbon footprint. Bad stuff. Fortunately, Ballyhoo! got themselves the Rock-It Ship to get around in. (Remember when we covered the Rock-it Ship last year?)
This fuel-efficient baby let the band travel with lower costs AND was better on the environment. By using the Rock-It Ship, they were able to use 33% less gas than they would have with a different vehicle!
"We decided to 'Go Green' and get the vehicle that gets about double the gas mileage of our current vehicle (and probably triple that of a bus), is very affordable to lease, and can provide us with comfortable sleeping quarters for all the overnight drives," said Scott Vandrey, who's on the turntables and keys for the band. "Stoked to actually have a bunk for sleeping as opposed to a van bench! Movin' on up!"
Going green is always a good way to move on up! Watch an exclusive clip on Ballyhoo!'s experience on the Rock-It Ship below:
take action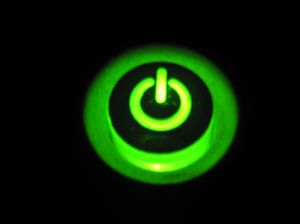 Carbon Footprint
Use this calculator to measure your carbon footprint. Where can you scale back?
take action
Green the Future!
Help sustain the earth with Global Green.