By Cory Midgarden
While most of us know Trey Songz for being naughty (cue "Neighbors Know My Name"), this holiday season the R&B crooner plans on showing a bit of his nice side. With his brand new EP, Inevitable hitting stores November 28th (also his birthday!) the 26-year-old is giving a couple of gifts that keep on giving.
"I'm doing a benefit concert where a portion of the proceeds will go to my charity," said the "Bottoms Up" singer. "This is a concert that will help somebody get a meal, this is a concert that will help somebody get a coat at Christmas time when they're cold, this is a concert that will definitely change somebody's life." Our fave Panty Droppa be performing his benefit show on Black Friday, November 25. Proceeds from the concert will go towards the Angels With Heart Foundation, his organization which helps underprivileged and at-risk youth. Along with the concert, a portion of sales from the Inevitable EP will go towards charity too.
To find out more on Trey Songz takin' action (get your mind outta the gutter), check out our one-on-one with him below:
take action
Wake Up With Trey Songz
Have trouble waking up for school? Sign up for a wake up call from Trey Songz as well as Nicki Minaj, Ciara, and other artists.
take action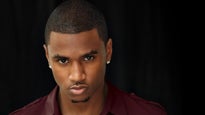 See Trey Songz in Concert
Get tixs for Trey Songz benefit concert in NYC on 11/25. Warning: The girl next to you might faint from swag overload.