The "Teen Mom 2" ladies are back! Season 5 kicked off with some major life updates including a newly sober Jenelle, Chelsea continuing to hold it down as a single parent while Adam is expecting another baby with his new GF, Leah grappling with Alianna's health problems, and Kailyn making major moves with her BF Javi.
While Jenelle successfully got off heroin, she is now faced with a different problem: an unplanned pregnancy.
"I'm so upset with myself," Jenelle says to her friend after learning. "I just keep asking myself. … Why didn't I make him wear a condom?"
According to It's Your Sex Life, there are a lot of methods to choose from to prevent pregnancy, but the ONLY method that protects against BOTH pregnancy and STDs (including HIV) are condoms. Not only does the consistent and correct use of condoms offer protection against pregnancy, it can also reduce the risk for many other STDs including HIV. To be doubly safe, it is recommended to use condoms with another contraceptive method, such as the pill.
Janelle continues, "I know that it would be selfish to Jace if I had another child and had custody. And not only that, but I'm living at my mom's house right now. I don't have my own place. So I decided that I am going to get an abortion."
Facing an unplanned pregnancy and deciding next steps is not an easy decision to make. The reality is that MANY teens are faced with an unplanned pregnancy. According to IYSL, "nearly 3 in 10 teen girls in the U.S. will get pregnant at least once before the age of 20. If you find out you're pregnant, you have three options to consider: to continue the pregnancy and keep the baby; to have the baby and make an adoption plan; or to have an abortion.  It's crucial to be able to talk to a trusted adult about what you're going through and what your options are."
Luckily Jenelle gets support from her mom, Barbara, and she chooses to have an abortion. Her mom gave her a lot of helpful advice, including the importance of getting on birth control immediately after having an abortion. The nearest clinic is pretty far from home, so Barbara drives Jenelle there and books a hotel for them to stay overnight. This is pretty common — 3 out of 4 women in rural areas have to drive at least 50 miles to get abortion services. 87% of U.S. counties don't have an abortion provider.
There is a lot of misinformation out there surrounding abortion. If you are facing an unplanned pregnancy and don't know how to decide what is best for you, it's important to inform yourself about what your options are. There are many resources and organizations that can offer you guidance and assistance. Remember that you are not alone. 1 in 3 women in the U.S. will get an abortion by the age of 45, and nearly all abortions occur during the first 12 weeks of pregnancy.
It's all about timing: Preventing pregnancy now can help you be the best parent you can be later in life, when you're emotionally and financially ready. Being a teenager is a great time for growing up, getting an education, meeting new people, and having fun — not for pregnancy and parenthood. Most teen moms say they love their children but wish they'd waited 10 years. We've watched Jenelle, Chelsea, Leah and Kailyn's lives change forever on "Teen Mom 2," and while they love their little ones to death, no doubt they have a tough road ahead of them.
If you are having sex, it's important to protect yourself each and every time. There are a TON of birth control options available to meet everyone's needs. For everything you need to know about preventing pregnancy and protecting yourself, go to It'sYour(Sex)Life.org. Don't miss this season of "Teen Mom 2," Tuesdays at 10/c on MTV.
take action
It's Your (Sex) Life
Taking control of your sex life means making your own decisions — and totally owning it.
take action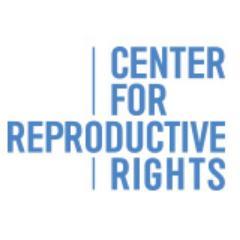 Take Action
Take action with the Center of Reproductive Rights to stand up for reproductive freedom as a fundamental human right!