The LGBTQ community in Russia could really use some support, and Russia's upcoming hosting of the winter Olympics is especially putting the country's antigay legislation in the limelight. But some Russian athletes are standing up against discrimination, and LGBTQ activist Ricky Martin applauds them.
Ricky Tweeted:
Russian Athletes Pose For 'NOH8 Campaign' LGBT Rights Project http://t.co/HU5NGiC3nU

— Ricky Martin (@ricky_martin) October 8, 2013
His link takes you to a Huffington Post article that gives the deets. Basically, right now in Russia you're not supposed to talk about LGBTQ rights, let alone support them, and opposition can get you arrested. Some Russian athletes wanted to show their support for the LGBTQ community, but they knew the dangers of doing so in their mother country. So while the athletes were at the World Outgames 2013 in Belgium, they took the opportunity to pose for the NOH8 campaign.
Lots of people have posed for the NOH8 campaign (including members of the MTV fam, like Nev Schulman, JWOWW and Vinny), but many people who take pics for it aren't doing it with the same bravery and risk as these athletes.
Besides Ricky, other celebs who have been vocal in their disagreements with Russia's laws include Lady Gaga and Kerry Washington. There are concerns about how openly gay athletes and tourists will be treated at the Olympics this winter, and no one is quite sure what to expect. The men and women who posed for this NOH8 pic def deserves a extra-strong round of applause, and Ricky Martin and other LGBTQ rights supporters are here to give that applause.
take action
Send In A Pic!
Send in a pic to the NOH8 campaign!
take action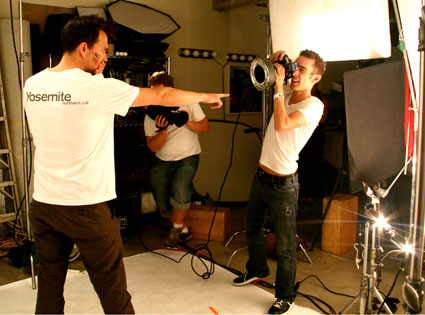 Spread NOH8
Shop the NOH8 store and spread the word about equal rights.