Ne-Yo killed it with his live performance at MTV's Club New Year's Eve special, and now that 2013 is officially here, it's time to talk resolutions. We recently interviewed Ne-Yo at MTV Act to talk about his Compound Foundation, and when we asked to hear about his resolution, he coyly said he was waiting till the last minute.
Well, the last minute has arrived, and Ne-Yo Tweeted about his resolution:
What's everybody's New Year's resolution? I'm gonna try to go Vegan. Discipline test. NOT looking forward to it. Wish me luck!!

— Ne-Yo!! (@NeYoCompound) December 31, 2012
Ne-Yo doesn't say why he's choosing to go vegan, but it probably has something to do with animal rights or health, or both. How's your health this year? Think there might be ways to make it better, even if it's just minor tweaks to your lifestyle? And what about helping others, like animals? Adopting a shelter dog or cat could be a great way to make a diff. But if that just wouldn't work (like your place doesn't allow pets or  you're too busy to have one), getting involved with an animal rights groups like the ASPCA or The Humane Society might do the trick.
Or, hai, you could also get involved with Ne-Yo's Compound Foundation, which helps kids in foster care and group homes. He told us about how there are all different sorts of ways you can get involved, and that includes if you're a teen. Whatever you decide you want to do for 2013 to better yourself and better the world, it's all about finding what's best for you. And, like Ne-Yo said, you need to make sure you learn to love yourself!
take action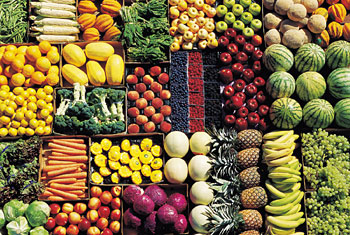 Go Veg
Going vegetarian is easier than you think. Check out PETA's vegetarian/vegan starter kit.
take action
Compound Foundation
Get involved with Ne-Yo's Compound Foundation and make a difference in the lives of kids in foster care and group homes!