Ellen DeGeneres loves it when stories get happy endings she can dance to. After a baker initially refused a LGBT couple a wedding cake, "Ace of Cakes" star Duff Goldman offered up his services as a baker.
Ellen was probably shaking her head when she Tweeted this:
It's amazing to me how stories like this still exist. I'm glad it had a happy ending. I love you, @duff_goldman. ellen.tv/WRPtpK

— Ellen DeGeneres (@TheEllenShow) February 7, 2013
Earlier this week, the Huffington Post published a story about a woman trying to buy a wedding cake and being refused service by the baker because she was going to marry another woman. The baker cited religious reasons for his refusal.
Luckily for the couple, Duff happened to be reading news online. "I saw this story and I was like, wait–I can do something, there's injustice involving a cake!'" He got in touch with HuffPo, so he could get in contact with the couple with a super sweet offer: baking them a special cake for their big day. On top of that, transportation would be free. And let's not forget that Duff recently whipped up a cake for President Barry's second inauguration. Dude is legit!
Duff said he couldn't understand why the first baker would turn the couple down. "For a cake decorator to really feel like he really needed to take a stand…it just makes absolutely no sense," he said. "It's petty, it's small."
So while the story started out on an upsetting note, Duff came in to save the day. Who knew you could be so compassionate — using cake? But you can def see why Ellen hearts the "Ace of Cakes" star, and I'm betting the marrying couple feels the same way.
take action
Make your statement!
Make your very own statement card to tell people why you support the LGBTQ community!
take action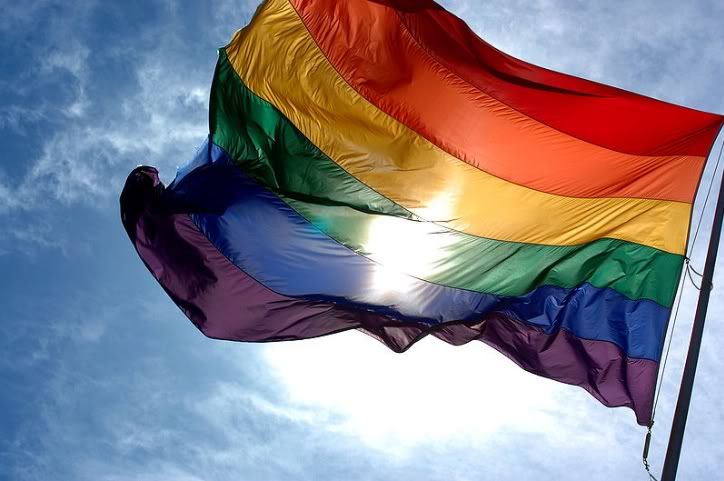 Support LGBT Rights
Support LGBT rights in the U.S.