The 2013 Sports Illustrated Swimsuit Edition hit shelves early this week. My little brother hasn't left his room since so I'm writing this hoping to inspire him to get out the house — and give back!
While the mag is known for its racy bikini photo shoots in exotic locations, many of the women are more than just hot-bodied supermodels. Chrissy Teigen, Kate Upton, Genevieve Morton, and Irina Shayk all give baby got back in their spare time!
+ Chrissy Teigen Double Dates
Photos: (Sports Illustrated)
Chrissy Teigen and beau John Legend recently auctioned off a double d — as in double date — to benefit John's Show Me Campaign and the Somaly Mam Foundation. The bodacious Thai-Norwegian babe is a charity and political circuit regular who most recently attended the amFAR New York Gala — a star-studded event to raise funds for AIDS research and education.
+ Kate Upton Answers Phones

Photos: (Sports Illustrated)
It could be argued that Kate Upton's physique is charity enough, but this Sports Illustrated cover girl doesn't stop there. She took part in Cantor Fitzgerald's annual event to commemorate the 658 employees the NY firm lost on 9/11, and even answered the office phones…I bet those tellies haven't been washed since!
+ Genevieve Morton Runs
Photos: (Sports Illustrated)
South African beauty Genevieve Morton is a spokesperson for Autism Speaks, an organization that funds research into the prevention, treatment, and a cure for autism. "We're trying to raise both funds and awareness for this charity," Genevieve said at a Sports Illustrated promo event. "I'm actually running the New York half marathon for them on the 17th of March."
+ Irina Shayk Tells Us What To Do
Russian-born Irina Shayk recently visited the New York ASPCA, where she filmed a video encouraging people to adopt pets. Gaaaaah…I think the government should use supermodels for world peace. Irina could simply say, "Put the gun down," and a whole army would surrender.
Which supermodel inspired you to put the magazine down and get out in the community? Let us know in the comments or Tweet us!
take action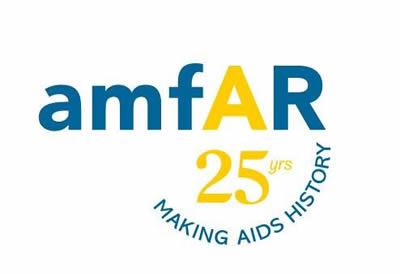 Join amfAR
Help make AIDS history with amfAR.
take action
Adopt an ASPCA dog!
Check out adoptable dogs from the ASPCA!