Even if you're "more of a Max," you have to admit, Nev Schulman is pretty nice to look at. While he's been busy promoting and filming Season 2 of "Catfish," he did find some time to werk it for the camera to support the NOH8 Campaign. 
The NOH8 Campaign was created back in 2008 after the passing of Prop 8, which thankfully was just overturned. Cheers to that, mate! The campaign is a silent protest, photographed by the very talented Adam Bouska. Several huge celebrities, including Kim Kardashian and Cher, have lent their faces to the very important campaign. So have members of the MTV fam JWOWW and Vinny. Now our very own Nev joins the list, too!
After the huge news of the court ruling on Prop 8 and DOMA a few weeks back, Nev took to his Twitter account to express his excitement! He Tweeted:
It was a good week for #LOVE. I am #ProudToLove anybody who believes in respect, honesty and compassion.

— Nev Schulman (@NevSchulman) June 29, 2013
We agree, and we love his NOH8 photo! Such a stunna! Which celebrity would you want to see pose for the NOH8 Campaign? Comment below!
take action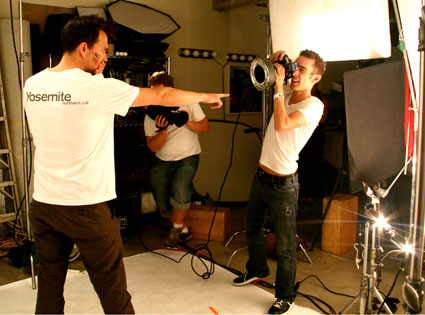 Spread NOH8
Shop the NOH8 store and spread the word about equal rights.
take action
Amplify Your Voice
Visit GLAAD's Amplify Your Voice and get resources to make a difference.