Miley Cyrus is a champion for marriage equality! First it was her equality tattoo (which we are obssesed with), and now while promoting her new album in London, she decided to speak out about her passion for LGBTQ rights.
The twerkin' ray of sunshine revealed, "I'm really involved in politics in the way that I think everyone should be able to be free to be who they are. The law is there to keep us all safe and to keep the world sane because if we didn't have laws, it would be even worse than it is, but for things like gay marriage, that's not hurting anybody that's not affecting anyone's life."
Such wise words from the multi-talented Sagittarius. With the massive fan base like good ole Miley, speaking out about topics like marriage equality is huge. Miley continued the interview by stating, "I want them (her kids) to be like, 'Mum, you lived in a time where that couldn't happen.' That's so weird and foreign to them. I want that to be that way — hopefully, one day."
We agree, Miley! History reveals that change is often slow, but equality will prevail. Just as we saw in the civil rights movement of the past, we will continue movin' on forward, twerkin' our way to equality. Do you agree with Miley's message? Take action below and join the NOH8 Campaign to continue to make a difference.
take action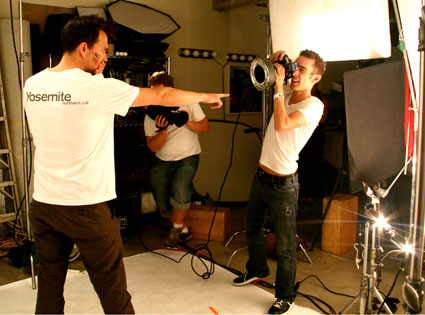 Spread NOH8
Shop the NOH8 store and spread the word about equal rights.
take action
Take Action For Prez Obama
Obama recently came out in support of same-sex marriages, and he's submitted an It Gets Better video!