Sister duo Tegan and Sara are lending their stellar voices and infectious melodies to one of 2013's most talked about movies,"Dallas Buyers Club." They appear on the soundtrack to the powerful film with a song titled "Shudder to Think."
"Dallas Buyers Club," out on November 1, stars Matthew McConaughey and 30 Second to Mars frontman Jared Leto. Based on a true story, the film features Matthew playing Texan Ron Woodroof, a playboy electrician and rodeo cowboy. In 1985, Ron is diagnosed with HIV and told by his doctor that he has 30 days to live. Ron, who is the epitome of YOLO, is not having it and will do anything to extend his life. Thus, he begins to smuggle non-FDA approved antiviral medications into the United States from Mexico.
Ron meets Rayon (played by Jared Leto), a transsexual who is fighting AIDS. The two form a friendship and launch a buyer's club of sorts, offering free HIV medication in exchange for a membership fee. This way, they could get around the laws against unapproved HIV drugs and provide the community with life-saving drugs.
+ Watch the trailer for "Dallas Buyer's Club."
We talked to Sara Quin about contributing to the film's soundtrack, which is out today. We also talked about the LGBTQ community, then and now, and HAD to ask her for some dating advice, since she's always singing about relationships!
Photo: Pretty rad soundtrack cover. (Focus Features)
ACT: Why did you guys decided to contribute to the "Dallas Buyers Club" soundtrack?
SARA QUIN: It was a film that we were very interested in and the opportunity to contribute a song was very exciting for us.
ACT: Tell us about the song, "Shudder to Think." Why did you contribute this specific song to the soundtrack? It reminds us of the unexpected friendship between Matthew McConaughey and Jared Leto in the film.
SARA QUIN: The song came to me as a track from the artist RAC. I loved the bouncy hook of it and immediately wanted to write something that felt upbeat with an introspective center. The song is about being OK on your own but also realizing that the connection you can have with someone is just as good.
Photo: An unlikely BBF-ship, Jared Leto (on left) and Matthew McConaughey. (Focus Features)
ACT: "Dallas Buyers Club" comes out on November 1! What do you look forward to seeing in the film?
SARA QUIN: I am very interested in the history. It's an account I wasn't familiar with and I'm intrigued. I think it's very important that these stories are told. Any time films are made that intersect with politics or important historical moments I am totally on board.
Photo: Matthew McConaughey is fighting to stay alive. (Focus Features)
ACT: Why do you think your fans should see this movie?
SARA QUIN: For many people the struggle for visibility and survival during the AIDS epidemic has been nearly forgotten. I think its important to remember, as a way to honor those who died and also those who fought to bring money and attention to the cause, to develop and dispense important drugs to combat it.
ACT: Speaking of the film, it takes place in the mid-'80s. Matthew McConaughey plays Ron Woodroof, a hetero man diagnosed with HIV, at time when our society assumed it was a disease for LGBTQ people. Jared Leto plays a transgender woman, Rayon, at a time when people weren't open and out as transgender. We've come a long way in the last 30 years. However, how do you think we can improve, when it comes to the LGBTQ community?
SARA QUIN: There is tremendous momentum for the LGBTQ community and of that I am very proud and excited. I think the transgender community needs our voices and ally support more than ever. I am constantly disappointed at the lack of education and support for legislation protecting our friends in that community. We are decades behind in our fight for their rights.
ACT: Proceeds of the album will be donated to the Product (RED) Global Fund. Besides purchasing the album, how can people help in the fight against AIDS?
SARA QUIN: I think education is everything. We need to continue to educate ourselves about how to protect ourselves and be responsible. Internationally there are still so many hurdles to clear in order to spread awareness about AIDS.
ACT: Last question! This movie is about relationships. You guys write thoughtful, real songs about relationships. What do you think are some necessary qualities to have a successful, healthy relationship with a partner?
SARA QUIN: Communication! It's easy during the good times, but I've found most relationships capsize when the going gets tough. We all need to be better listeners!
Photo: Activists, singers and songwriters Sara and Tegan (Facebook)
take action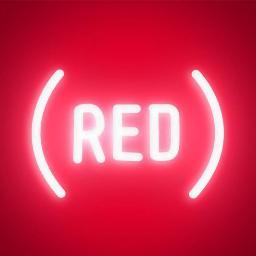 (RED)
See how you can get involved with (RED) and fight HIV/AIDS!
take action
Follow AIDS United
Follow AIDS United on Twitter and help them end the HIV/AIDS epidemic in America.