50 Cent's Street King (SK) energy shots have been donating meals to hungry kids, and now 50's got a new ally. Introducing Street King's latest celebrity supporter: DJ Pauly D! Yeeeah buddy!
Pauly D, who's offered himself up as a date for charity in the past and Tweeted about it, used Twitter again to talk the good talk:
Ohhh YeEahhh!! It's Official!! I'm Now Officially Supporting SK Energy Shots ANd Their Mission To Feed A Billion!!!! fb.me/1O5idKiw4

— DJ Pauly D (@DJPaulyD) July 12, 2012
Do you think he had one of those energy shots already to sound that excited? Or maybe our "Jersey Shore" friend is just psyched because of the diff these drinks make. Usually when you drink something, you do it to quench your thirst, end of story. Not so with 50 Cent's energy shots.
You see, when you buy an SK energy shot, one meal is supplied to a child who needs it. It's not like a small percent of the purchase goes to charity and eventually becomes something. Nope, one drink, one meal. Real results. And what results they've been: so far more than 3.5 MILLION meals have been given this way. That might sound like a lot (um cuz it is!) but 50 wouldn't sell himself short. He wants that number to rise to . . . say . . . a billion meals.
Can it happen? Hey, if enough people know about SK energy shots and buy them, who knows how many meals can be supplied? And now 50's got his labelmate at his side, eagerly telling people about this awesome way to get some energy and do some good. Let's see how high our DJ can make those numbers go!
take action
Help Fight Hunger Pauly D
Sign up for Street King rewards like VIPS tixs to see 50 Cent perform and you'll be helping hungry kids.
take action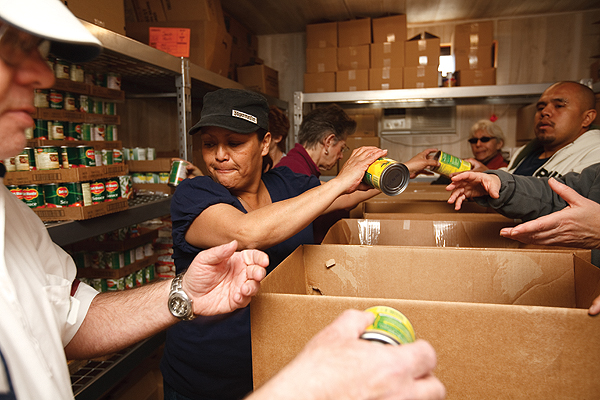 Launch A Virtual Food Drive
Spread awareness and set a fundraising goal to help fight hunger with Feeding America.