By Amber Belus
A new superwoman is coming on the scene, and she's the "Burka Avenger"! Geo TV is premiering a groundbreaking new cartoon that supports the battle for women's education in Pakistan.
Based in the imaginary city of Halwapur,  Jiya works as a teacher who, as the Burka Avenger, uses martial arts to fight bad guys attempting to destroy schools and access to education. She hides her true identity under the black burka, which only reveals her eyes and hands.
"Each one of our episodes is centered around a moral, which sends out strong social messages to kids," creator Aaron Haroon Rashid told the the Associated Press, "but it is cloaked in pure entertainment, laughter, action and adventure."
Earlier this month we celebrated Malala Yousafzai, a Pakistani teenager who was shot in the head by the Taliban in October 2012 for seeking an education.
On July 12, Malala's 16th birthday, thousands of youth delegates gathered at the United Nations headquarters where Malala spoke out for the first time since her attack. She made it known that her fight is not over, and she will do whatever it takes to get every child enrolled in school.
"Let us pick up our books and our pens," she said that day, "they are our most powerful weapons. One child, one teacher, one book and one pen can change the world. Education is the only solution. Education first."
"Burka Avenger" is determined to show the vitality of women's education so she uses books and pens to battle the Taliban, and Malala is our real-life superhero, fighting this fight every day.
If you're interested in getting involved in the fight for education, follow the action links below.
take action
Sign The Petition!
Join Malala and sign the petition to help all girls get access to an education!
take action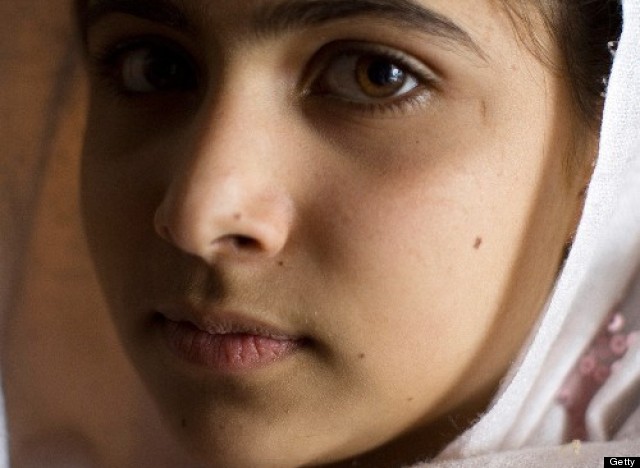 Support Malala's Education
Learn more about Malala with this NY Times video, and consider donating to her fund.