Gah.Um…#$*&@%@$!!! Sorry. Just trying to get myself together after watching Adam Levine in Maroon 5's "One More Night" music video. He's totally boxing. Sweaty. Topless. Ha!
And if I can't have Adam, I will GLADLY settle for lead guitarist James Valentine. Do we trust him more or less because his last name is Valentine? Anyway, you can watch the music video below.
+ Watch Maroon 5 "One More Night"
"One More Night" was directed by "Friday Night Lights" and "Battleship" director Peter Berg and stars the beautiful Minka Kelly, who I'm convinced is Leighton Meester's older sister. (Please say you see it too.) "Minka plays my wife, who leaves me," he said about the vid. PSHHHH! Like anyone would ever do that! We caught up with Adam and James after the "MTV First" premiere of their video and managed to resist fainting. And suffocating from laughter. These boys are HILARIOUS. Since it's an election year and all we asked 'em what they would do if they were President for a day.
+ Watch What If Maroon 5 Were President For A Day?
After a moment of pensive beard stroking, Adam and James decided that — if they were president for a day — they would legalize gay marriage. We unfortunately forgot to ask the more important question: which of them would be First Lady?
Photo: A beautiful bromance. (AP Photo/Scott Gries))
The boys join a host of other celebs including Miley Cyrus, Jay Z, and Lady Gaga in supporting marriage equality. Miley even has the equality sign tattooed on her finger. Adam has tattoos too…
Photo: Never wear a shirt again Adam. K, thanks. (Getty Images)
Focus, Alex. Focus.
And because nobody should be president for a day without having a little fun, Adam and James would also take Air Force One for a spin…to Miami. From his benefit concert for homeless youth to his Sweet Tweet to help a sick girl meet Ellen Degeneres, Adam's a familiar face here at MTV Act. If you obsess stalk love Adam as much as um, me, pick up Maroon 5's new album, Overexposed, which hit stores yesterday! OK, time to stare at more photos of Adam now. Bye!
take action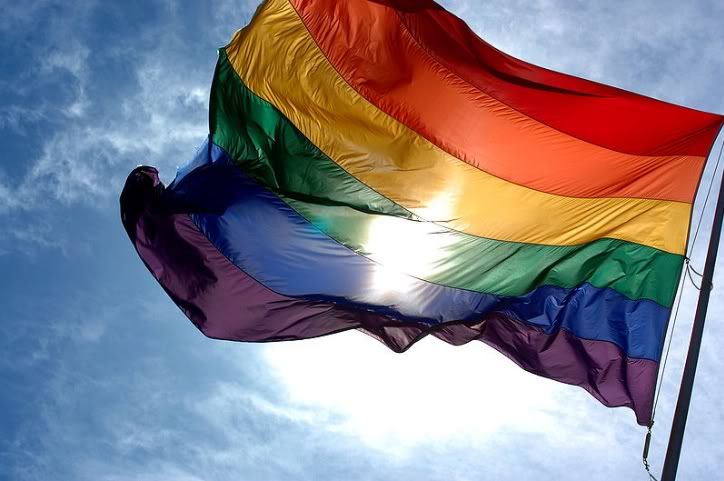 Support LGBT Rights
Support LGBT rights in the U.S.