Keke Palmer is on top of the world right now! This summer her new BET show will make her the youngest TV talk show host in history, she'll be scaring up screams with her soon-to-be released horror flick "Animal," and her music video of the same name is about to be released. But, during all this, she still makes sure there's time to give back to those less fortunate.

The 20-year-old has been working with the non-profit Saving Our Daughters for eight years, helping with things like an anti-bullying campaign (see pic above). Lately she's teamed up with SOD for its work with the Covenant House International, which is all about helping homeless youth. Before Keke goes into the history books for television hosting, she told MTV Act about her years of community service, the high percentage of LGBTQ homeless youth and why it matters to make a difference.

ACT: Keke, you and your mom and manager have done a lot of work with Saving Our Daughters over the years. How is this different but also a continuation of other work you've done with them?

KEKE: Well, when I first started working with Saving Our Daughters, I was twelve-years-old and so obviously it was just great to be around other children my own age. I think the age range makes it different, but also the situations that some of the teens at Covenant House have had to deal with are simply heartbreaking.

ACT: Why did you want to work with Saving Our Daughters in partnership with the Covenant House International for this campaign?

KEKE: I have been so blessed in my life. I have parents that love me so much that they sold their home and drove four days and three nights, all the way to California from Chicago just to provide me with the opportunity to live out my childhood dream. To much given, much is expected.
ACT: What can people do to help homeless youth?
KEKE: I come from a family that believes in giving back. My dad is a deacon; he use to cook hot meals for a homeless shelter back in Chicago. Honestly, it is very easy to just give money without that personal connection. The best answer that I can give is to try to do all that you can. Yes, donate clothing, but also donate your time. Time is important because it shows people that you truly care about them. I know personally when I feel that I have made someone else feel good, it makes me feel good, too!
ACT: Since getting involved, what's one surprising fact you learned about youth homelessness?

KEKE: I would have to say the fact that a crazy amount of teens are homeless because they have declared that they are gay and their families have put them out. [Editor's Note: it's estimated that close to half of all homeless youth are LGBTQ.] This is so hard for me to fathom: "Hey, Mom I'm gay," and then they put their kid out?! What happened to, "I love you and I just want you to be happy, honey." That is what I feel my parents would say. So, yes, this statistic surprised me.
Photo: (Saving Our Daughters)
take action
Follow On Twitter
Follow Saving Our Daughters on Twitter for updates and insider info.
take action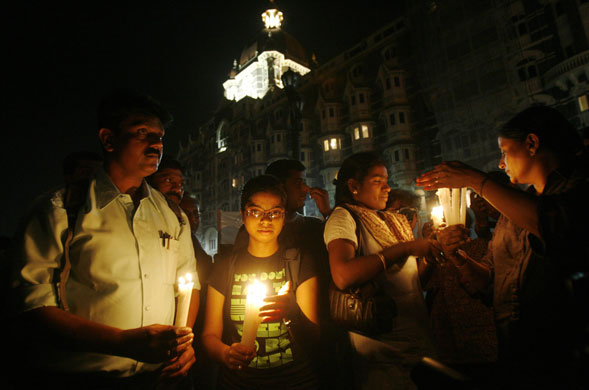 Light A Candle
Real or virtual, your support can help Covenant House provide services and assistance to homeless youth in America.