Last month we introduced you to Jen Tyrrell, a mom and former scout leader of the Boys Scouts who was thrown out for being gay. Jen did something really heroic then — she stood up and said she'd had enough of the anti-LGBT discrimination from the Scouts and started a petition at Change.org. Now her petition has more than 275,000 signatures asking the Scouts to allow LGBT people to join as scouts and scout leaders. Today 20-year-old  Zach Wahls, an Eagle Scout who penned the memoir "My Two Moms," is presenting the petition at the Boy Scouts National Annual Meeting and we've all got our fingers crossed. As does "Vampire Diaries" star and pop singer Kat Graham.
When Jen started this, she had no idea what kind of response she'd get. Besides all those signatures, she's received major vocal support from celebs like Ricky Martin, Peeta Josh Hutcherson, Perez Hilton and Kelly Osbourne. Kat Graham is another big-time supporter, and she let us know that while performing on "Ellen" yesterday.
Kat showed off her vocals with her infectious song  "Put Your Graffiti on Me" and gave a special shout out to mama Tyrrell. Dressed in a Scout-esque lil outfit, she said, "In my scout troop, everyone's welcome" and gave a Scout's honor salute. She's rocking some pretty cool badges too. Is that rainbow badge the Bridge to Junior Scouts Award? We think not!  It's a bridge to LGBT rights. Obvi.
In this video, the eternally cute Kat talks about her support for Jen Tyrrell.
Back in Scout world, things might not be so colorful. Wayne Brock was announced as the new Chief Scout Executive earlier this month and said that the Boy Scouts have "no plans to revisit the Scouts' policy of not allowing gays."
Here's hoping that Kat and company will help the Boy Scouts reconsider their decision. And if not, maybe the Boy Scouts should all go join Kat's troop — she's not going to turn anyone away.
take action
Sign The Petition
Join more than 275,000 by signing this petition to the Boy Scouts, asking them to allow LGBT scouts and leaders.
take action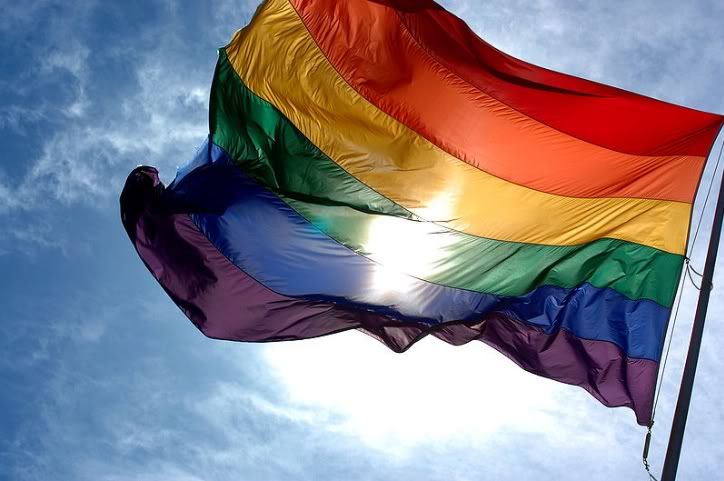 Support LGBT Rights
Support LGBT rights in the U.S.