Janet may be the youngest member of the talented Jackson family, but she's not one to stay in the background. She's en route to Cannes in France for a very important reason: amfAR's annual HIV/AIDS-fighting gala, the Cinema Against AIDS. Taking to Twitter, Janet told her more than two million followers about her trip and encouraged them to help out along with her:
I'm heading to Cannes to help @amfAR fight HIV/AIDS. Please support in any way you can. Go to amfar.org to learn more.

— Janet Jackson (@JanetJackson) May 17, 2012
Janet won't be the only big name there. Alec Baldwin, Kylie Minogue, Milla Jovovich and more will be attending the star-studded soiree. The big date is May 24, and it will include a runway show and live auction to get up the funds for amfAR, which stands for the American Foundation for AIDS Research.
amfAR is dedicated to big-time things like preventing HIV, treating AIDS and battling the stigma attached to people with HIV and AIDS. The Cannes gala has been going on since the early 90s and has raised more than $70 million dollars to help the cause. Their awesome success might in part be because of the big names there (can anyone say "no" to Miss Jackson?) — but keep in mind that they've also auctioned off some pretty cool stuff like a kiss with Robert Pattinson? Seriously. This year's auction is sure to have good stuff, too (well, if you can beat a Robert kiss) and the gala's out there supporting something that really matters. Janet definitely doesn't let being the youngest hold her back. As if!
take action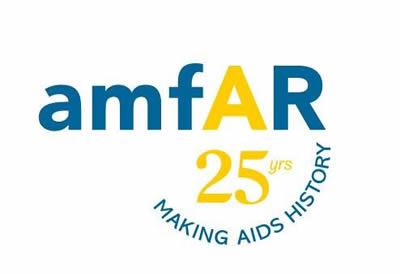 amfAR
Check out the org Janet is helping!
take action
Get the Facts
Read up on HIV/AIDS to debunk myths, see how far we've come and find out what we can do to push for progress and a cure.