The Hunger Games trilogy covers A LOT of heavy ground — war, poverty, government suppression, violence in the media, not to mention Team Peeta vs. Team Gale — and the recently released first film installment doesn't shy away from confronting these uncomfy topics either. One issue that author Suzanne Collins doesn't overtly tackle is racism — but a recent Twitter trend has added it to the long list of heated HG convos.
As Jezebel's now viral post details, there are a number of confused, disappointed, and in some cases, downright hateful Panem fans who are questioning the casting of adorable Amandla Stenberg as District 11 darling Rue, her District 11 cohort Thresh (played by Dayo Okeniyi) and rocker-actor Lenny Kravitz as Capitol fashionista Cinna. What's their beef with these three characters? The color of their skin.
Check the feed fallout collected by tumblr Hunger Games Tweets:
Now HG enthusiasts can argue whether Collins intended for Rue to be black by describing her this way in the book:
 …And most hauntingly, a twelve-year-old girl from District 11. She has dark brown skin and eyes, but other than that's she's very like Prim in size and demeanor…
But honestly, that ain't even the point. The real issue is young people are using Twitter to broadcast their distaste with the movie's diversity and that deserves to be discussed. So we went to the source, Amandla Stenberg and Lenny Kravitz, to get their personal take on all this unsettling chatter:
"As a fan of the books, I feel fortunate to be part of The Hunger Games family," says Amandla. "It was an amazing experience; I am proud of the film and of my performance.  I want to thank all of my fans and the entire Hunger Games community for their support and loyalty."
Lenny hasn't gotten back to us (Waaah!) but Thresh or as he's legally known, Dayo Okeniyi spoke out about the dramz to E!:
"I think this is a lesson for people to think before they tweet," he said. "It's sad…we could now see where society is today. But I try not to think about stuff like that. "Our movie did amazing numbers," he continued. "The response has been so positive and I just want to stay in that mindset."
Our nation is already in a righteous uproar over the Trayvon Martin tragedy — and now it seems the fan fervor around a YA franchise is another unforch indicator of how far we still have to come as a nation of equality.
What do you think? Were you bummed out by the skin color of Rue, Thresh and Cinna? Or do you think this whole mess is the height of ridiculousness? Cast your vote in this opinion reaping below!
take action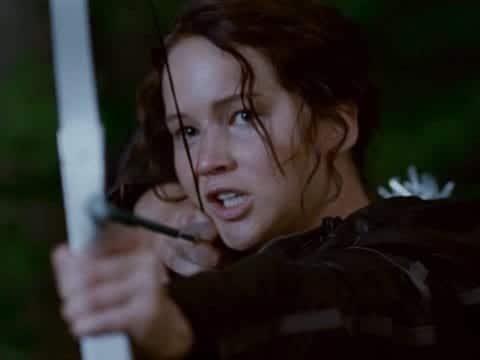 Take the Hunger Quiz!
Test your awareness and become a hunger-fighter like The Hunger Games cast!
take action
Fight Racism
Learn how you can battle racism with the help of United Nations' Let's Fight Racism campaign.