Are you ready for the reaping?! The worldwide premiere of The Hunger Games went down in LA last night — and it was a Cornucopia of fandom, y'all. And we got a Panem pop quiz to celebrate all the District 12 drama!
What's really awesome sauce about this worldwide YA phenomenon, beyond the hunky leads and adrenaline-pumping entertainment factor, is the thought-provoking issues it raises about humanity: our potential for evil and good, the devastating effects of the wars we wage, how far we'll go for what we believe in…and who we love. HEAVY material for a teen trilogy, riiiight?!
But you know what? You don't have to be a Tribute to test your character — we've got a quiz for that! Okay, it's definitely not a life-or-death sitch, but we've put together some real-life dilemmas and depending on your responses, you'll find out which Hunger Games leading role you'd be most likely to fill!
>> CHECK OUT THE WHICH HUNGER GAMES HERO ARE YOU? QUIZ
take action
Test Your Hunger IQ
For every quiz-taker, the WFP will donate a quarter to it's school meal program.
take action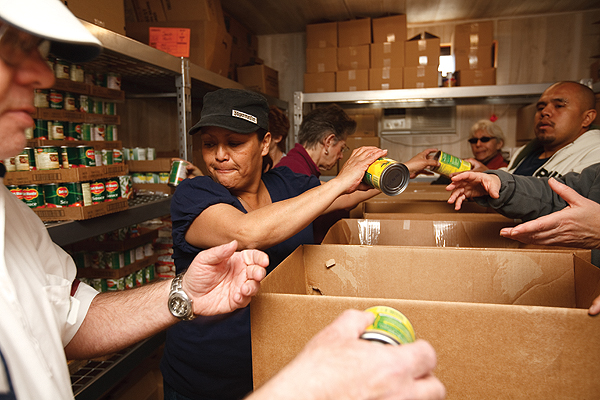 Launch A Virtual Food Drive
Spread awareness and set a fundraising goal to help fight hunger with Feeding America.