Bring out the big balloons for Katy Perry! She's turning 29 today, so we put together a list of ways she's helped others in the past year. For all the good Katy does, she deserves to feel like it's her birthday everyday!
+ Young Survival Coalition
+ Watch Katy Perry, Tegan & Sara, Sara Bareilles + Special Guests Perform "Roar."
Just earlier this week Katy joined the likes of Ellie Goulding, Tegan & Sara for a concert at the Hollywood Bowl. Money raised went to the Young Survival Coalition, which helps young women who have breast cancer. Talking about this great group of singers, Katy said she wanted them all "to come together to promote this supportive message and have a fantastic night full of great music."
+ Mental Health
Katy has spoken extensively about mental health this year, including talking honestly about how she had suicidal thoughts for a while. She's vocal about the fact that both therapy and meditation have helped her. (Bonus points if you remember that last year she asked for b-day donations to the David Lynch Foundation, which helps people through Transcendental Meditation.)
+ Delete Blood Cancer
Last May, Katy took part in the seventh annual Delete Blood Cancer DKMS Gala. The gala raised almost 4 million dollars, and we wonder if Katy's presence had anything to do with that number? It def helped spread awareness about the importance of getting swabbed and registering as bone marrow donors.
+ UNICEF Trip to Madagascar
This past year Katy also went on a UNICEF trip to Madagascar. Speaking about her experience, the birthday girl said, "In less than one week here in Madagascar, I went from crowded city slums to the most remote villages and my eyes were opened wide by the incredible need for a healthy life — nutrition, sanitation, and protection against rape and abuse — which UNICEF is stepping in to help provide."
In the words of Katy in her infectious "Birthday" song, "So make a wish, I'll make it like your birthday everyday." KP, thank you for making it a born day for all the people you've helped this year! WE ADORE YOU!
take action
Young Survival Coalition
Show your love and support for young women fighting breast cancer.
take action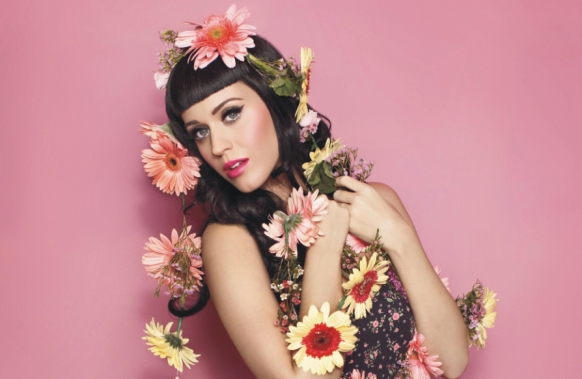 Donate for Katy Perry's Bday!
For Katy's b-day, donate to the David Lynch Foundation to help heal people through meditation.