Bimonthly, we'll take an artist on the rise on the MTV Music Meter and, to help you discover them a little more, detail some of their philanthropic tendencies — from Mika to Ellie Goulding. This week: Deadmau5!
Deadmau5's sixth album, > album title goes here <, dropped last week, and just as the electro artist seems to have misplaced his 's' key, he also seemed to have trouble finding an album title! But one thing he always finds is the time to give back. Here are a few of his sweetest moments:
+ The Concert
This February, The Mau5 did a charity gig at the L.A. House of Blues with Rihanna, Calvin Harris, and Sebastian Ingrosso. Fists were pumped, lasers were shot, and confetti was showered, all in the name of the Los Angeles Children's Hospital.
+ The Song
Sure, Deadmau5 makes me want to dance until my face falls off, but he's not always all about the untz untz untz. If you're looking for his softer side, give "Strobe" a listen. I dare you not to want to close your eyes, or light a candle, or call your ex…but not to speak…just to sit there silently, listening to his voice as he asks "Hello? Is anybody there?" over and over and over again. Not…like…I've ever done that or anything. UGH.
+ The Auction
Last year, Deadmau5 auctioned off his diamond mau5head, raising almost $20,000 for Red Cross disaster relief. Coincidentally, one of my best friends won it. At most parties, the first ones out wake up with inappropriate things Sharpied on their foreheads…at my friend's parties, they wake up in a mau5head.
+ The Awww
Met "Kat Von Dad" today for lunch... Pretty nervous, but SO relieved to learn that he's just as awesome as his lovely daughter :)

— deadmau5 (@deadmau5) October 1, 2012
Even superstars are afraid to meet the parents! Deadmau5 recently met his girlfriend, Kat Von D's dad, after which he Tweeted this sweet message. Who knew mice could be so cute?!
Watch: Deadmau5 "Professional Griefers" featuring Gerard Way
take action
Join The Red Cross
Learn more about how you can help, and how to prepare for other disasters in your area.
take action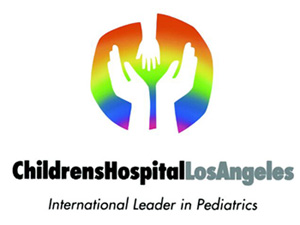 Learn about CHLA
Learn about ways you can help support the Children's Hospital of Los Angeles.