A few things as of late have been bothering me. I was constantly reminded that conversations on race in America can't seem to get better. It being Black History Month, something had to be said.
Less than two months into the year and we've seen quite a fair share of notable events that subtly and not-so subtly remind us that we are not quite there as a country.  Using some of what has transpired in 2014 so far, I thought I'd answer a few common questions about Black History Month before it wraps.
Q: What's been bothering you, Jose?
Here's an example from last weekend. Viewers of the NAACP Image Awards found themselves questioning the need for the ceremony or defending the ceremony instead of celebrating alongside organizers and attendees. In its 45th year, the NAACP Image Awards celebrate "the outstanding achievements and performances of people of color in the arts (television, recording, literature, motion picture and writing & directing), as well as those individuals or groups who promote social justice through their creative endeavors."
Because of people saying things like…
So why is it ok for there to be a NAACP awards but if white people had an award show for only UA it would be racist?

— Brandon Verbaere (@BVerbaere) February 16, 2014
BET, NAACP Image Awards..fuckin a!!!!! Why did MLK fight for equality, only for us to segregate? Go ahead MLK..roll in your grave yet again.

— LEXI (@_ArtIsINFINITE_) February 22, 2014
…others had to take time to defend the show.
You force us to be "Black Girls" because "Girls" means "White Girls" by your standards, but when we LOVE our "Black Girl" selves, you mad?

— Sarafeminista (@FeministaJones) February 23, 2014
It's always funny when the people who "other" us and force us into accepting hyphenated humanity get mad when we celebrate our "otherness"

— Sarafeminista (@FeministaJones) February 23, 2014
Q: What's the point of Black History Month anyway?
Without Black History Month (and celebrations like the NAACP Awards) guess what'll happen? Unless you're black or understand the black experience, you won't wake up every day with a constant reminder that color exists. Unless you're black or understand the black experience, you won't think of Rosa Parks every time you board your city bus. We need to celebrate different races and gain a better understanding of them in order to improve race relations in America.
And something tells me we've still got some brushing up to do anyway. Just this past week, three non-black Jeopardy student contestants forewent the "African-American History" category during Double Jeopardy until the very end. When we can't trust ourselves with black history during a trivia game for money, can we trust ourselves with it when it comes to daily life?
Q: But we all get it by now. And those Tweets and Jeopardy contestants don't represent everyone in America.

Unfortunately, we don't all get it by now. Let's look back to earlier this month when professional footballer and Stanford graduate Richard Sherman made headlines for a heated post-NFC Championship game interview with Erin Andrews in January. Left and right, he was labeled a "thug." Deservedly so, right?
A "thug" is someone who engages in criminal or violent behavior. Sherman was just pumped — pumped after helping his team score the NFL's National Conference championship. During a press conference, he reacted to being called a "thug" by equaling it to a more accepted way to use the N-word.
Q: But it's not like anyone is dying over it?
Sadly, a week shy of two years after black teen Trayvon Martin was fatally shot on February 26th, 2012, by George Zimmerman, a hung jury wasn't able to convict Michael Dunn of fatally shooting black teen Jordan Davis over loud "thug music" (the shooter Michael Dunn's words, not mine).
There is something really wrong when a white man's right to fear is more valued than a black man's right to live. #DunnTrial #JordanDavis

— Kristen Howerton (@kristenhowerton) February 16, 2014
Q: So, yeah, we've clearly got some work to do. But where do we start?
At a most basic level, it is trying to figure out not IF but HOW color impacts you.
If you don't think color impacts you, Alex Alvarez's recent Fusion piece is a great start. In it, she explains what you're really saying when you say you "don't see color." For instance, "you do not have to see color because you are not treated badly or unfairly because of yours" or if you do not see color, then "you are not familiar with major works of art" such as "To Kill a Mockingbird" or "The Brief, Wondrous Life of Oscar Wao."
The aforementioned examples, some subtle, some not so much, clearly paint an America that isn't quite a post-racial society. Whether you see it or believe it or can wrap your head around it or not, our country has yet to move beyond race as a determining factor in our success, opportunities available to us, how we're treated and so on.
But let's start with ourselves and become more aware at how color plays a role in our lives. Until we all get there, I say we allow Black History Month to go on indefinitely.
Photos: (Bossip,Twitter, Getty, Facebook)
take action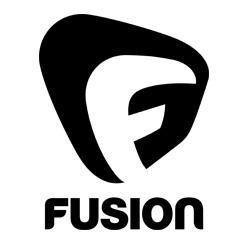 Read This
After you read this article you won't ever say, "I don't see color" again.
take action
ACLU
Help protect people's rights with the ACLU.