2014 is almost upon us, but before we begin the new year, lets take a look back at the most talked about actions on MTV Act! With so many proud moments, it was hard to narrow this list down. But after tallying up the most actions taken this year on the site, our most popular Facebook posts and Tweets, we have the top five issues YOU took action on.
+ Marriage Equality
2013 was quite the year for marriage equality! In total, we witnessed the passing of gay marriage in eight states! Even President Obama urged his birth state of Hawaii (calm down, Donald) to pass marriage equality! From politics to pop culture it was no doubt a hot topic. We also saw powerful moments like Macklemore & Ryan Lewis' big win for "Same Love" at the VMAs.  The song helped push the important discussion forward. We couldn't talk marriage equality without highlighting the big moment when Prop 8 was overturned. This was a massive victory in 2013. There are still 33 states that ban same-sex marriage so let's make those numbers go down (or diminish completely) in 2014!
+ #ThxBirthControl
This year, on 11/12/13, we celebrated the first ever Thanks, Birth Control Day! It was a day spent educating and empowering women on the importance of preventative healthcare. Katy Perry even chimed in on the cause by revealing, "I love being in love, I love the idea of marriage and making babies — but not yet. Not until I'm 30. I basically chew my birth control tablets — I chew them like vitamin C. I'm like, 'nomnomnomnom.'" With nearly 99% of women using birth control, it's important we educate our generation (and younger people) on this important topic.
+ MTV Stars Join NOH8
As the NOH8 Campaign is heading into their 6th year, it's time we reflect back on some of our MTV fam who struck a pose for the charity! So, we saw JWOWW go topless for her gorgeous pic, Snooki show off her toned bod, and even Vinny gave fans a lil' glimpse of his chest tat (we dig). Besides the "Jersey Shore" cast, we also saw our buddy Nev Schulman from "Catfish" take time to support the cause! Take a few seconds and admire those gorgeous eyes of his!
+ Ian Somerhalder's Passion for the World
Ian is obvi one of our faves to write about on MTV Act. He's one of the most handsome men to grace the planet, and what he did recently for his 35th birthday is just beyond! The actor and philanthropist decided to dedicate his birthday to his environmental org, ISF. Ahhh, and we even had the chance earlier this year to interview the animal lover! During the interview he gave us some great advice by revealing, "When we unite forces, we expand our skill set, multiply our voices and amplify our ultimate power for the future of this planet."
+ Austin Mahone's Valentine's Date
Last, but DEF not least, we have to reflect back on our Austin Mahone Valentine's Day post! The Mahomies flooded to our site in order to win Valentine roses from the singer. In order to win, they had to first Tweet about their fave cause. Who was the lucky winner of a Valentine's Day card and roses from Mr. Mahone? Stephanie, who wrote an anti-bullying play with other youth and performed it in effort to spread love in her community
take action
Ian Somerhalder Foundation
The Ian Somerhalder Foundation has specific ways you can help the earth!
take action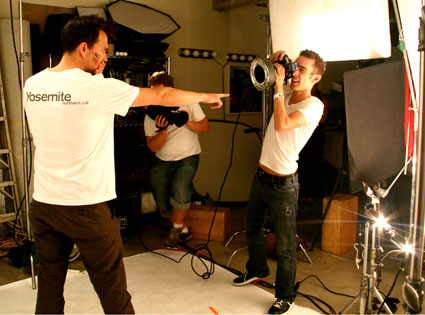 Spread NOH8
Shop the NOH8 store and spread the word about equal rights.