As the year winds down, it's only fitting we look back and see who had the biggest positive impact on the world over the past twelve months. We've narrowed down our list to the politicians, actors, musicians, athletes, and activists we felt changed the world the most over the past year.
Here are our picks for the biggest changemakers of 2013:
 + Wendy Davis

Photo: (Getty)
 Although many Americans took a stand for what they believed in this year, we're not sure anyone's stand created as much press as Wendy Davis' did. The Texas senator literally stood for 13 hours without eating or drinking or taking bathroom breaks because she was determined to fight a bill that restricted women's rights in her state. So she laced up her pink Nikes and inspired millions over the course of the day. Want to join Davis in taking a stand? Find out what else Davis is fighting for on her campaign website.
+ Jeff Bauman
Photo: (Getty)
Jeff Bauman was one of thousands cheering on runners in the crowd at the Boston Marathon when his life was changed forever. He was captured in one of the most iconic images to come out of the Boston bombings, and now he's planning on inspiring the public with his soon-to-be released memoir. As for Carlos Arredondo, the man who helped save his life, their bond didn't fade after the catastrophe. Bauman calls the cowboy hat hero one of his "close friends" and says that seeing him is "uplifting."
 + Robbie Rogers, Jason Collins + Tom Daley
Photo: (Getty)
While millions around the world rallied for equal rights for LGBTQ people, some athletes took the cause to heart and made it personal. First, Robbie Rogers penned an open letter and became the first openly gay professional soccer player. Next, Jason Collins announced that he was gay, becoming the first openly gay man playing in the NBA. A few weeks ago, Olympian Tom Daley quietly joined their ranks by announcing on his YouTube channel that he was dating a man. We're thrilled so many athletes opened up about their sexuality this year, because they've been inspiring LGBTQ youth ever since. If you want to get involved, you can find more information at The Trevor Project.
 + Malala
Photo: (Getty)
Malala Yousafzai has had quite the year. The education activist celebrated her 16th birthday in July by giving her first international speech at the United Nations. Malala, often called "the bravest girl in the world," hasn't slowed down since the Taliban tried to kill her last year, and she's spent the year inspiring millions around the world. If you want to help take up Malala's crusade to see every child educated, check out The Malala Fund.
 + Nelson Mandela
 
Photo: (Getty)
The former President of South Africa deserves a spot on this list for the years he dedicated to achieving peace in his country. The world mourned when Nelson Mandela passed away on December 5, but we'll always remember the Nobel Peace Prize winner's legacy as a testament to the capacity human beings have to achieve amazing things. If you want to help keep Mandela's legacy alive, you can donate to the Nelson Mandela Foundation.
 + Jared Leto
Photo: (Getty)
As part of the insanely popular band Thirty Seconds to Mars, Jared Leto has been inspiring his fans to make the world a better place for years. This year, Leto dedicated himself to another role — in the critically acclaimed "Dallas Buyers Club." The actor-musician played Rayon, a transgender woman dying of AIDS. Leto's performance is sparking rumors of Oscar buzz, and we couldn't agree more. We hope his turn as Rayon will inspire others to step up and help fight against AIDS and for the rights of trans people around the world.
+ Macklemore & Ryan Lewis and Mary Lambert
Photo: (Getty)
Macklemore & Ryan Lewis created so many memorable moments this year. The duo joined forces with Mary Lambert, a singer who is gay, to change the world with the anthem of the year. "Same Love" became the backdrop for many fighting for equal rights for LGBTQ people, and the song even won the VMA for Best Video with a Social Message. We're not sure what next year's music scene will bring, but we know one song that will stand the test of time. To help Macklemore & Ryan Lewis and Mary Lambert support equal rights, sign the Freedom to Marry pledge.
 + Edith Windsor
 
Photo: (Getty)
It's been a huge year for equal rights in the United States, and none of it would have been possible without Edith Windsor. By fighting to bring DOMA down, Windsor, the plaintiff in the Supreme Court case, helped secure the right for millions of LGBTQ Americans to get married. We know Windsor's late wife Thea Spyer would be so proud of Windsor, and we're so grateful she took action for what she believed in.
+ Katy Perry
Photo: (Getty)
Katy Perry has been unconditionally supportive of her favorite causes this year, and she's inspired millions in the process. She's spoken out about her love of birth control, and she was recently named a UNICEF Goodwill Ambassador and even traveled to Madagascar for the org. She also spent her born day performing a free private concert at a high school that won a contest! While many think that the pop star is all about rainbows and cotton candy, on her latest album, Prism, she sang about battling depression. KP roared her way through this year by making incredible impact, and we can't wait to see what she does next in 2014.
 + Wentworth Miller 
Photo: (Getty)
After being invited to attend a film festival in Russia, Wentworth Miller made the decision to come out as gay and to publicly denounce Russia's anti-gay laws. While speaking at a gala for the Human Rights Campaign, the actor continued to inspire many when he revealed he had previously attempted suicide, and was glad he stuck it out as it truly does get better. We're so grateful Miller is embracing who he is and sharing his struggles in hopes that others won't feel so alone. If you want to help Miller fight for LGBTQ rights, you can get involved through GLAAD.
 + You
 
Photo: (Getty)
We're all about taking action here at MTV Act, and this year, YOU, our readers, helped change the world in some major ways. From gun violence to gay rights to education, you took action for the causes you cared about. Whether you were the DoSomething Award winner, fought to open a life-changing coffee shop, or created a theatre company to highlight social justice issues, you made sure your voices were heard.
For more ways you can take action this year, check out the action widgets below.
take action
Take Freedom To Marry Pledge
Sign Freedom to Marry's pledge, and add your voice to those supporting same love nationwide.
take action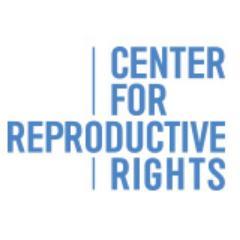 Take Action
Take action with the Center of Reproductive Rights to stand up for reproductive freedom as a fundamental human right!