What could be hotter than seeing Andrew Garfield in a Spider-Man suit? Seeing a straight ally, like the 29-year-old actor, stand up for the LGBT community!
As Andrew is promoting "The Amazing Spider-Man 2″, he opened up about a conversation he had with the director of the film, Matt Tolmach. "Why can't we discover that Peter is exploring his sexuality? It's hardly even groundbreaking! … So why can't he be gay? Why can't he be into boys?" Andrew told Entertainment Weekly.
Now THAT would be an interesting twist to the franchise! It comes by no surprise that the sexy Spider-Man actor would speak out supporting a gay role, as he has been an active supporter for years. Back in April Andrew opened up to The Times of London, saying, "of course I'm in favor of marriage equality. Same-sex couples should have the same rights as anybody else. There is no argument against equality."
Now, who do you think should play the object of Spidey's affection? Andrew already has a guy in mind: "I've been obsessed with Michael B. Jordan since "The Wire." He's so charismatic and talented. It'd be even better — we'd have interracial bisexuality!" So what is the new Spider-Man going to be about? Let me break it down for ya!
Spidey will face off against the new villain, Electro, played by Jamie Foxx, in what will no doubt be an intense battle worth heading to the theaters to watch. Also obvi we will see Peter Parker with his love, Gwen, played by real-life girlfriend Emma Stone! #CutestCoupleEver
take action
Amplify Your Voice
Visit GLAAD's Amplify Your Voice and get resources to make a difference.
take action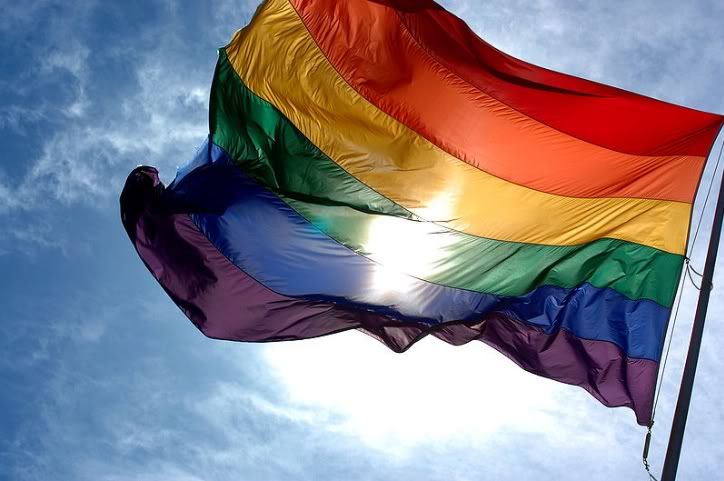 Support LGBT Rights
Support LGBT rights in the U.S.