Last night, "Glee" finally returned to Tuesday nights, and it got us thinking about some of the show's philanthropic performers.
When the show left off before the mid-season finale last year, Rachel (Lea Michele) and Kurt (Chris Colfer) were living together in the Big Apple and trying to make their dreams of stardom happen. Rachel just landed the main character in "Funny Girl" and Kurt was starting a rock band with Santana (Naya Rivera).
Though Rachel and Kurt are "friends to the end" on the show, and it seems like Lea and Chris are too, we do have to ask which of these do-good divas (seriously, they do a lot of charity work) has more heart? It is Lea or Chris? Let me tell you, this one is hard.
+ Lea Michele
No one doubts that Lea put on a brave face this past year after losing her co-star and real-life love Cory Monteith to a heroin overdose last July. Lea has not publicly addressed addiction or drug use, but she is a champion for many other causes, such as LGBTQ rights and animal rights.
On the animal rights front, Lea heartily supports PETA. She is a part of the PETA Buck Cruelty! Say No to Horse-Drawn Carriage Rides campaign as well as starring in one of the group's anti-fur videos.
Lea also has shown her support for gay rights by performing at the Human Rights Campaign Dinner and the True Colors Cabaret (a fundraiser for LGBTQ equality).
+ Chris Colfer

Not to be outdone, Chris Colfer involves himself in a slew of good things for others too. According to Glee Wikia, Chris was in a charity performance of "8," a play about marriage equality and Proposition 8. He played a boy who was sent to therapy for being gay.
Apart from acting, Chris teamed up with "Glee" castmate Darren Criss to personalize and sign a tissue box that was auctioned off for charity. The tissue box was inspired by the "Glee" episode "The Break Up." Chris also donated some of his favorite doodles to charity. Chris' drawings helped raise funds for Labrador Rescuers of San Diego, which helps save and find homes for Labs in the San Diego area.
Welp, we know that Lea and Chris can sure hit the high notes in giving back, but who has your vote? Weigh in below and support the actors' favorite causes.
Photos: (Getty)
take action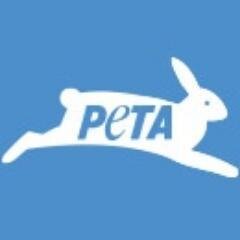 Team Lea
Love Lea Michele more? Take action with PETA and help animals live a long and beautiful life.
take action
Team Chris
Are you leaning toward Chris? Whether you're gay or straight, learn how to become a LGBTQ activist just like him.