It's pretty much impossible to dislike Lorde. Her music is infectious, and her perfect hair is practically an entity of its own.

She dresses her age, but speaks like she's twice it without sounding condescending.

She's also perfected hipster, but never looks like she's trying to.

There are lots of reasons to love Lorde, but if you're lookin' for more, here are seven of 'em:
1. This Epic Response to a Dumb Interview Question
While on a call with Australia's The Kyle & Jackie O Show Monday, radio host Kyle Sandilands made a comment about Lorde's new BFF, Taylor Swift, that the "Royals" singer didn't really appreciate.

"Are you bringing your new bestie, Taylor Swift?" Sandilands asked, referring to whether or not Swift will visit Lorde while she's touring down under. "I see your guys' pictures everywhere. Are you guys like, uh, are you together now?"

To fill the awkward silence, the Aussie host continued choking on his words: "Not together as in lesbians. I'm not talking about 'Ellen together.' I'm talking about, like, you guys are friendly right?"

"What do you mean you're not talking about 'Ellen together'?" Lorde replied. "Is there something wrong with lesbians? Is that what you're trying to say?"

"Oh my god, no, I would love that," he added. "Are you gonna confirm now you're in a lesbian relationship with her?"

And at that point, the 17-year-old Grammy-winner was havin' none of it. "Don't even try it," she said. "It's not working."
2. These Dance Moves at the Grammys
Unlike some artists whose sexy choreography detracts from their music, Lorde just stands there and, well … dances like only Lorde can.
Her dance moves are epic. Mostly because she doesn't give a damn what you think of them.
3.  The Fact That She's a Feminist
"I'm speaking for a bunch of girls when I say that the idea that feminism is completely natural and shouldn't even be something that people find mildly surprising," Lorde told Rookie Mag. "It's just a part of being a girl."

The true definition of a feminist is someone who believes in equality for people of both sexes, so Lorde's right, being a feminist should be completely natural for women and for men.

"I think a lot of women in this industry maybe aren't doing so well for the girls," Lorde said in an interview with Fader, referring to most celebs' unwillingness to admit to being on the feminist team. "I've read interviews where certain big female stars are like, 'I'm not a feminist.' I'm like, 'That's not what it's about.'"
4. This Quote
"It's so unhealthy for young girls to be listening to, you know: 'I'm nothing without you,"' the New Zealander also told Fader. "This sort of shirt-tugging, desperate, don't leave me stuff. That's not a good thing for young girls, even young people, to hear."
5. This Tweet
acne struggle PARTICULARLY real today

— Lorde (@lordemusic) March 2, 2014
6. Also, This One
i could probably be involved in a groundbreaking new reality show called Will Ella's Acne Clear Up In Time For Major Events

— Lorde (@lordemusic) January 19, 2014
7. And the Following Words of Advice
There's no denying the false sense of perfection that many superstars like to project, perhaps because they're afraid of giving their haters anything more to work with. But, as you can tell from the above Tweets, Lorde's all about keepin' it real. She even finds her haters "fun."

"Just take pride in what you do," Lorde told Rookie. "Take photos of yourself wearing super-weird clothes and love how it looks and be happy with that and be happy if other people hate them, 'cause sometimes there's some fun in that too."
take action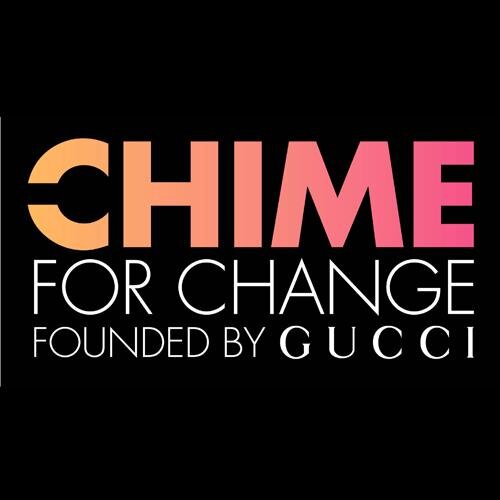 Follow On Twitter!
Follow Chime For Change on Twitter! The org is dedicated to empowering women and girls.
take action
Half Of Us
Lorde shows that keepin' it real with yourself is the key to success. Go to Half of Us if you need help understanding your emotions.