50 Cent wants you to experience music better with products from his SMS Audio company, but he also wants to help make sure people struggling are still able to eat. That's why earlier this year SMS Audio teamed up with Feeding America. 50 took to Twitter to spread the good word.
RT @smsaudio: Nearly 14 million children are estimated to be served by @FeedingAmerica. See how SMS Audio contributes: budurl.com/SMSfac

— 50cent (@50cent) April 16, 2012
This is the lowdown: when you buy a headphone from SMS Audio's website, some of that money will go to supply food for those in need. Feeding America is the number one hunger-relief group in America, giving meals to a whopping 37 million people (14 million of them kids!). It's hard to wrap your mind around the fact that many people aren't lucky enough to just go to the deli when they get hungry.
50 isn't the only bad ass involved with Feeding America. Joel and Benji Madden of Good Charlotte teamed up with Snickers' Feeding America campaign and are hoping to provide 2.5 million meals to hungry Americans.
And helping the hungry ain't nothing new for Fitty. Last year, the "Candy Shop" rapper donated one meal through the United Nations World Food Programme (WFP) for every "like" racked up on the Facebook page for his Street King Energy Shot. From swigging an energy drink to poppin' on headphones, thanks 50 for making it easy to give back!
take action
Help Feed America
Volunteer at a local food bank or homeless shelter. Click here to get resources courtesy of Feeding America.
take action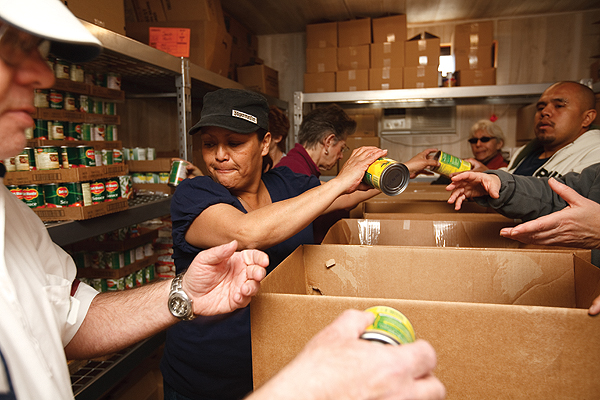 Launch A Virtual Food Drive
Spread awareness and set a fundraising goal to help fight hunger with Feeding America.