There are five seasons of the year in the musician world: winter, spring, summer, fall and Grammy season. It's officially Grammys week, and as celebs descend on Los Angeles with dreams of winning shiny gold trophies, we can't help wonder why they can't all be victors.
Being a musician isn't just about the music — it's about the message artists relay both on and offstage. The following artists deserve awards for who they are just as much as, if not more than, they deserve awards for their songs. And we're handing 'em out:
+ Best Feminist
Lorde took one helluva ride in 2013 — topping the charts all over the word and finishing off with a Record of the Year Grammy nom. Even more impressive: At age 17, she's a full-blown feminist. She is the true definition of the word, someone who believes that all people — male, female or however they identify themselves — deserve equal love and respect. When some of her musical peers feel forced into using their sexuality to get ahead, the "Royals" singer makes this face:
+ Straight but Not Narrow Award
Macklemore & Ryan Lewis are Straight but Not Narrow. As in, these fellas aren't gay, but they stick up for the LGBTQ community regardless — like we all should. Their ode to same-sex marriage, "Same Love," is nominated for Song of the Year. When the relative newcomers heard the news, they probably felt a little somethin' like this:
+ Rap Class President
Kendrick Lamar is nominated for seven Grammys, including Best Rap Performance. We all know what a great rapper Kendrick is, but do you know that he graduated from high school with a 4.0? Yup. And he recently partnered up with Get Schooled to help you do the same. "It starts with what you're doing now. Setting goals. Waking up on time. Finishing assignments," he told us. "It takes a lot to be successful, but you can do it." And if you're thinking about ditching school or dropping out, K' has one thing to say:
+ No Drama Mama Award
When was the last time you saw Taylor Swift stumbling drunkenly out of a Hollywood nightclub? When was the last time she fought the paps or bashed one of her peers on Twitter? The answer would be never — not this Album of the Year Nominee, who avoids drama IRL and online. Tay should also win a Grammy for Best In-Chair Dance Moves:

+ Cutest Couple Collabo
Katy Perry makes a major cameo in John Mayer's new song, "Who You Love?" The Song of The Year and Best Pop Solo Performance nominee is all up in her boo's video, too, caressing the hell out of his face and even riding a bull. "Who You Love?" encourages people to treat their loved ones with kindness and respect, which has always been Katy's M.O. It also makes me kinda jealous that real fireworks don't go off when I go on dates. The only time that happened was on the Fourth of July. *sniff sniff*

+ Best Use of the F-Word
Ed Sheeran's always had a way with words. The Best New Artist nominee is totally on our "A Team" for using the F-word so well — as a spokesperson for Fuck Cancer, an organization that encourages young people to flip cancer the bird by learning the importance of good health and early detection.
+ Always on Top Award
No matter where he is, no matter what he does, Justin Timberlake is always relevant. As is evidenced by the fact that he's nominated for, like, every Grammy possible. JT been on the scene before JB was born, and has never ever lost his magic. Justin recently gave valuable advice to aspiring artists, and anyone with a dream yet to come true. "You get to this point, which I've done in the last five or six years where you become less worried about success and failure," he said. In other words, chill out. Like this:
+ YOLO Award
Yeah, we could have gotten more creative, but what better award to give Drake than one named after his very own "Motto"? Contrary to popular belief, "YOLO" doesn't mean slaying a beer pong tournament and then climbing the scaffolding of an abandoned campus chemistry building. (Did that. Didn't die. Please don't test your luck like I did.) "YOLO" means living your life to the fullest, because you've only got one of 'em. It's being your best and trying your hardest every day of your life. So you can go to bed every night feelin' like this:
+ Tightest Pants
David Bowie is up for the Best Recording Package Grammy. I have know idea what that means, but I'm assuming it has something to do with the the tight pants he likes to wear. His pants are also the inspiration for our Tightest Pants award, which isn't just about pants, but about anyone who isn't afraid to express themselves, regardless of what other people think.
Not into sparkly spandex? David Bowie don't give a damn.
take action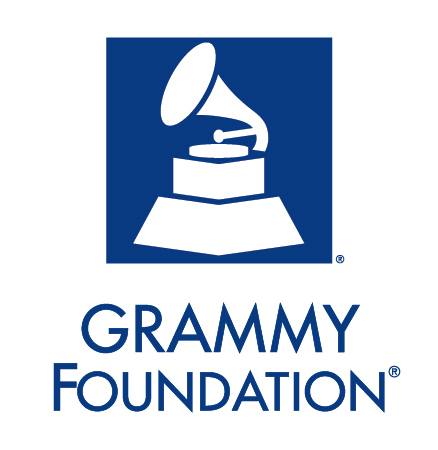 The Grammy Foundation
Learn more about how the Grammy Foundation helps artists and the communities they live in.
take action
Save The Music
Become a Save the Music advocate and get music back in the classroom.